In early 2021 I wanted to accelerate progress with my debt free journey. As I continued to absorb personal finance content via blogs, podcasts, and YouTube videos, I soon learned about EconoMe. I felt like everyone in the finance space was talking about it so I had to check it out. And you know what, I am so glad I did. The EconoMe Conference has roots in the FIRE movement (Financial Independence, Retire Early) which is a lifestyle movement with the goal of financial freedom. My curiosity about FIRE grew as I learned how financial freedom can allow me to pursue opportunities and ideas that truly matter to me.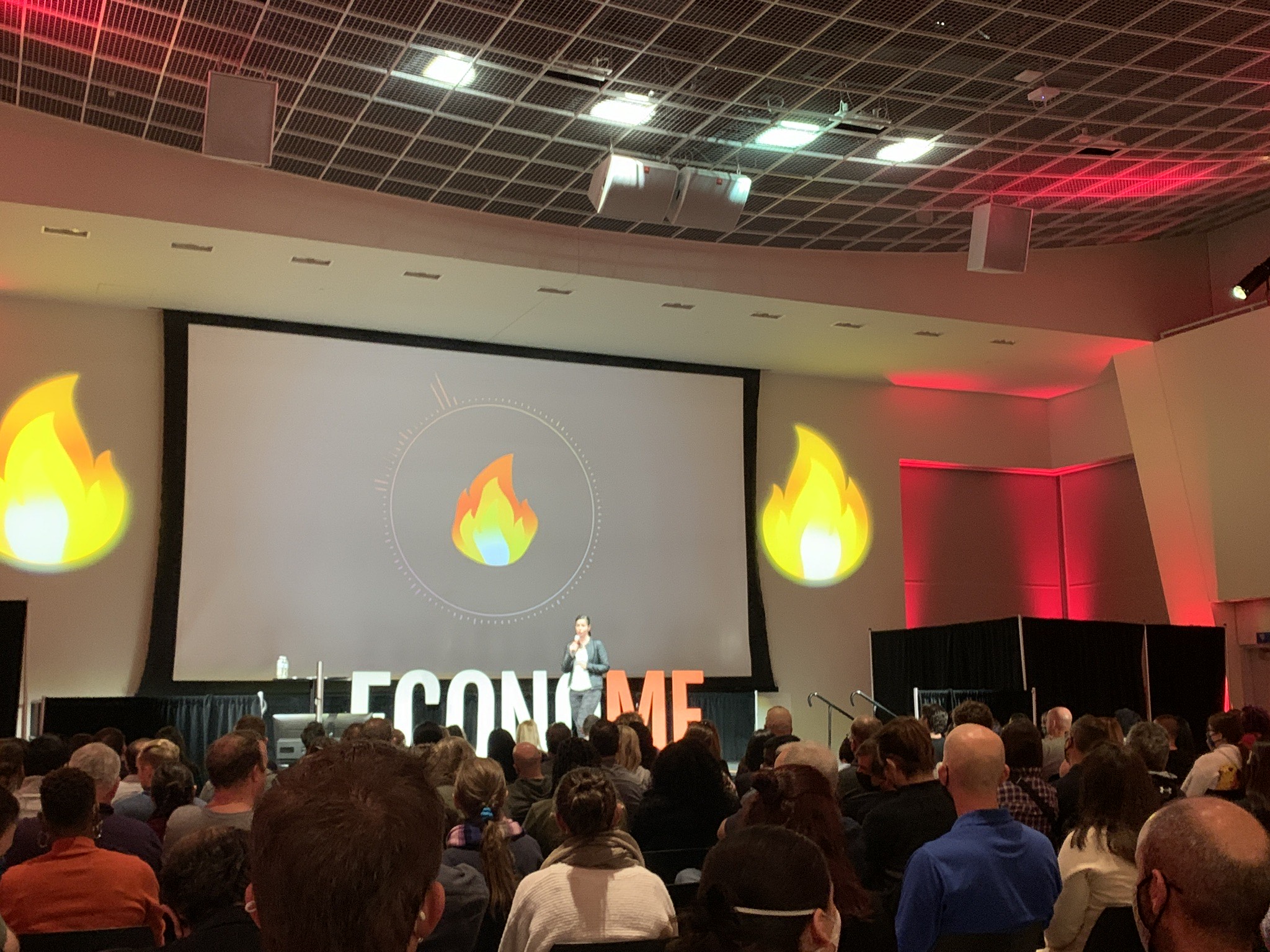 In November 2021, I attended the second EconoMe Conference and let me just say, it did not disappoint. From a pre-show by the Stacking Benjamins guys to keynote presentations and breakout sessions, the event kept you engaged at all levels. I was overwhelmed by everyone's enthusiasm for personal finance. EconoMe proved to be an event worth every cent. I felt like I was with my people that get me when talking about money. My experience at EconoMe is one that I hope others consider and attend in 2023.
With 12 speakers, meaningful conversations, and a rejuvenated mindset, here are 5 lessons I learned at EconoMe.
1.) EconoMe is Econo-Us.
The biggest message at EconoMe was that everyone was there for a common mission: financial freedom. However, the backbone of financial freedom at conferences like EconoMe is that sharing knowledge, experiences, lessons learned, and ideas happen when people come together. I experienced this first-hand as every conversation I had entailed genuine conversations of where I was in my journey and people offering advice on the many paths I could take next. The conversations reciprocated of course, but I felt what founder Diania Merriam said, "EconoMe is Econo-Us. It is for us and by us." 
To reiterate her message, Piggy and Kitty of Bitches Get Riches also showed us how important it is to be unapologetically yourself, especially when it comes to money. When it comes to life and money, Piggy and Kitty showed us how to do that. The audience helped Kitty write her letter of resignation live!
2.) Be a lighthouse to others. Tell your story.
Kiersten Saunders from rich & REGULAR shared during the concluding panel discussion that it is important to be a lighthouse to others. While there are more conversations about personal finance today, there is still more to be done in underrepresented communities. For this reason, Kiersten advised that it is important to tell your story as everyone has their own versions that may resonate with someone.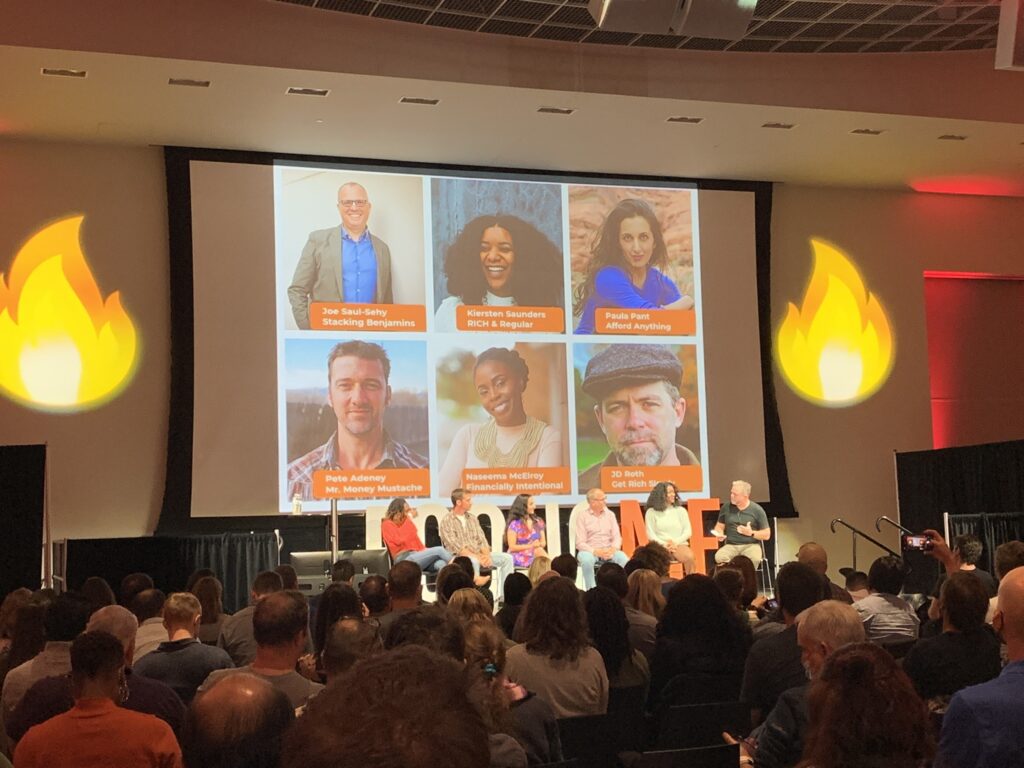 There was a strong emphasis about closing the racial wealth gap as well. Kiersten, Naseema McElroy of Financially Intentional, Paula Pant of Afford Anything, Pete Adeney of Mr. Money Mustache, JD Roth of Get Rich Slowly, and Joel Saul-Sehy of Stacking Benjamins all weighed in and challenged the EconoMe community to invite others to money conversations. Seeing these trailblazers in agreement on this very important topic has fueled me to share mine as well. 
3.) Giving is abundance.
I believe everyone who attended and participated in EconoMe was there to give more than they received. A theme that was shared across the conference was to live with a mindset of abundance. A common adversity many overcame was a scarcity mindset and folks shared how giving was one of the ways they became abundant.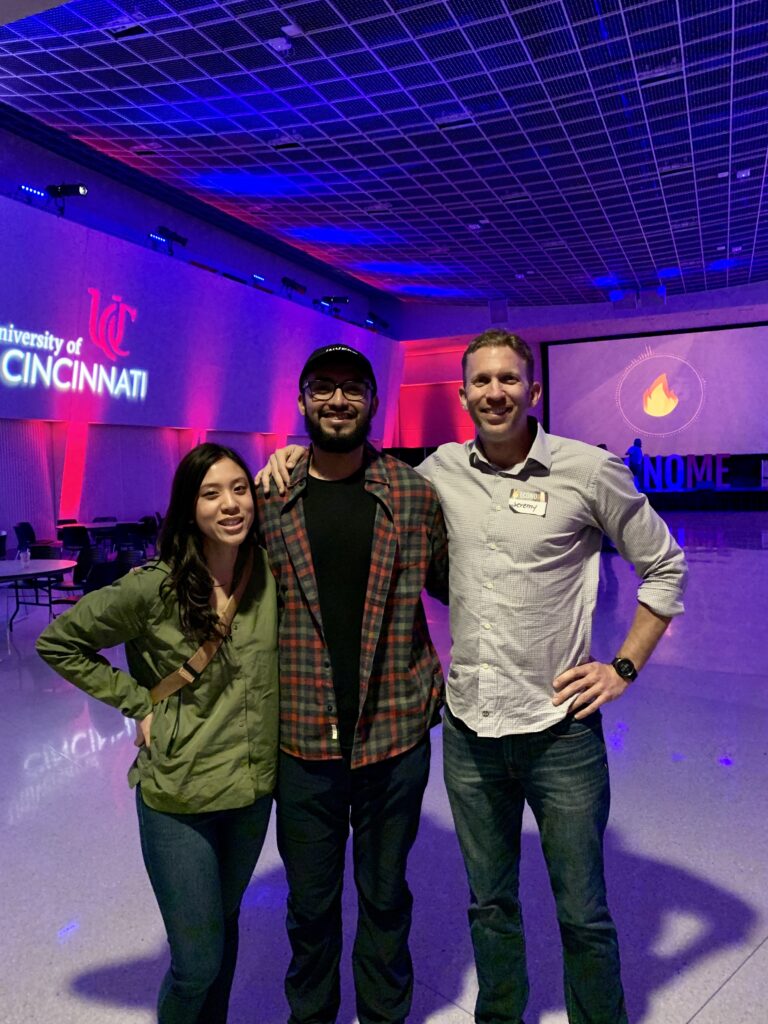 Jeremy Schneider of Personal Finance Club shared with attendees how giving has always been part of his journey. Whether big or small, giving to charities and those less fortunate is part of an abundant lifestyle and brings happiness. This is one area that I am focusing on in 2022 and it was great to listen to Jeremy share how he does this. 
4.) Learn from your mistakes.
Vulnerability and authenticity are other themes I witnessed at EconoMe. Folks were so open about sharing their lessons learned in their FIRE journeys. "I wish I started sooner," "Oh you are doing great, you will reach your goals," "Have you considered…?" and "Keep it going, you will get there!" are all things I heard. Exchanging stories about money management only reassured me that I wanted to be at EconoMe in the years to come to continue to meet like-minded people. 
One of the main presenters that showed the most vulnerability was Rich Jones from Paychecks & Balances. Rich stressed the importance of strengthening your core in life, especially when you don't know where you're going or when you've made mistakes. There is a balance between your mental health, money, and work. Once you find that, keep practicing abundance. "If you're not where you want to be in life, then you know it's time to strengthen your core," shared Rich.  
5.) Normalize money talks with loved ones.
For many at EconoMe, money conversations were difficult to have with loved ones. For someone like me who is first-generation and grew up in a migrant family, it hit home. Funny story: I attended the "Late to FIRE" session because I felt that I was behind with my finances as well as my family's. Little did I know this was for older folks who got started with FIRE later in life; I am 31 years old by the way and was probably one of the youngest people in that session (oops!). Despite the age difference, the advice that I kept hearing from folks is to "pull" family with you rather than "pushing" them into these conversations. Get them interested by asking them [tough] money questions. "You have to pull enough to see them engaged and while it may not be easy, it will be so worth it," one of the session participants shared.  
New conversations can be thought-provoking and bring new knowledge. The presentations from Angel Cellucci of Overbook Consultants and Carl Jensen of 1500 Days taught me about different things in finance that I was not aware of. Angel shared her mission in helping individuals and corporations understand their medical bills by identifying potential mistakes or fraud. Carl shared his journey to true happiness and how behavioral economics plays into one's daily routine. His biggest takeaway: one must continue to work on their happiness to truly be content when reaching financial freedom.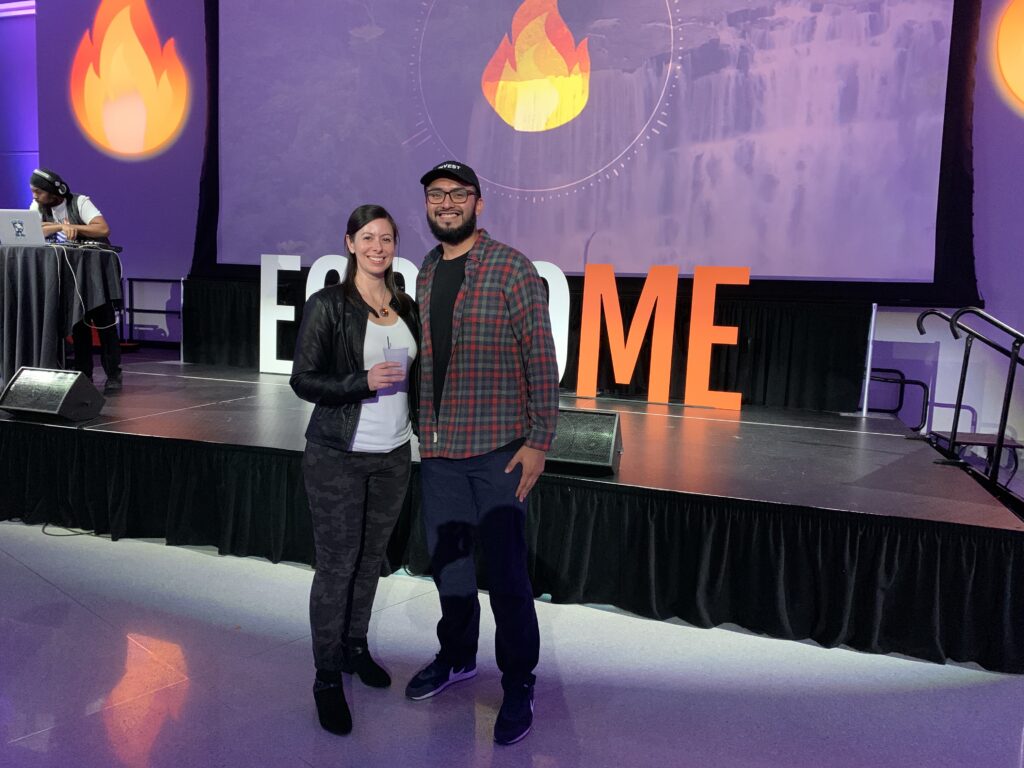 The next EconoMe Conference is scheduled for spring 2023 at the University of Cincinnati. I hope that by then, I will be debt free and continue on my next stage with FIRE. I hope that after reading these lessons you consider attending and sharing your journey to FIRE with others at EconoMe. If you're still not sure about attending, check out EconoMe's YouTube videos online for free. See you at EconoMe 2023! 
---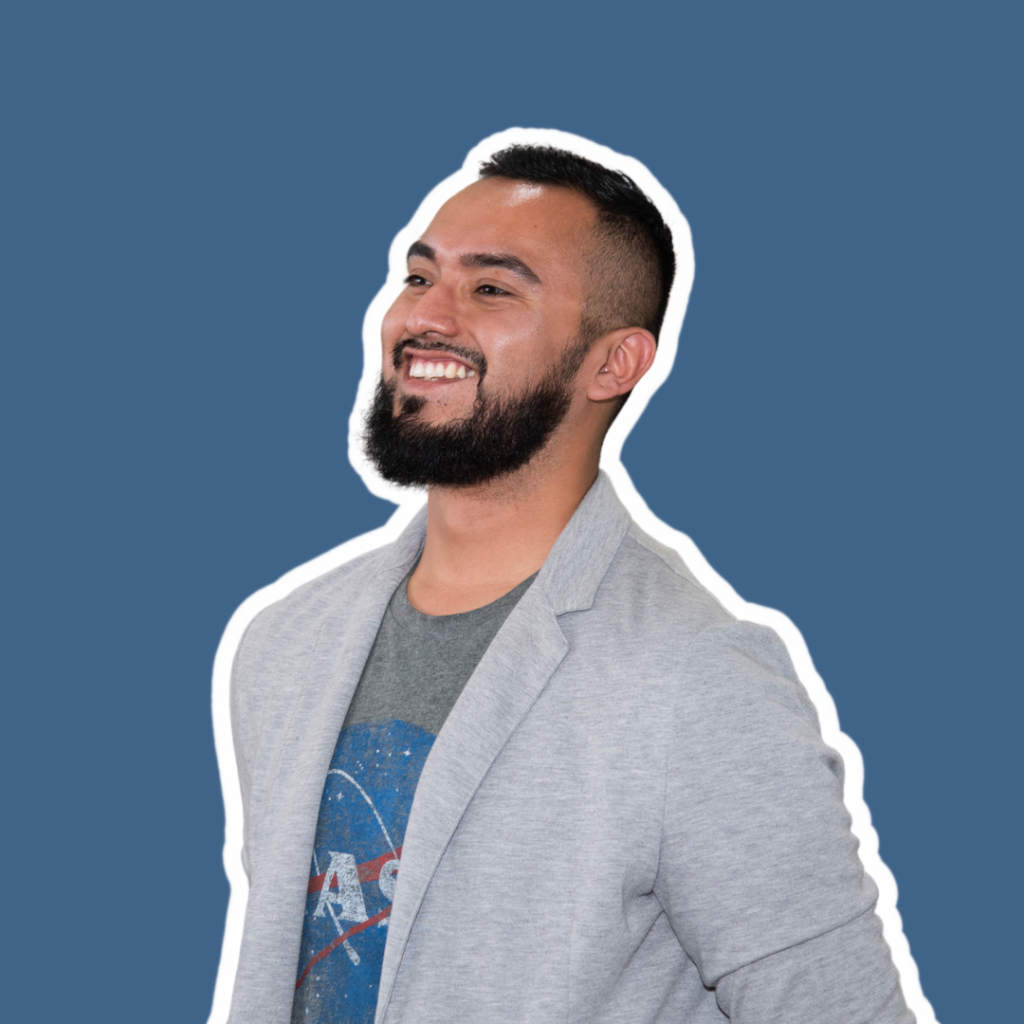 Abel Morelos is an expert in social media strategy and content creation. He is known for implementing digital diversity to reach and engage diverse communities through social media.